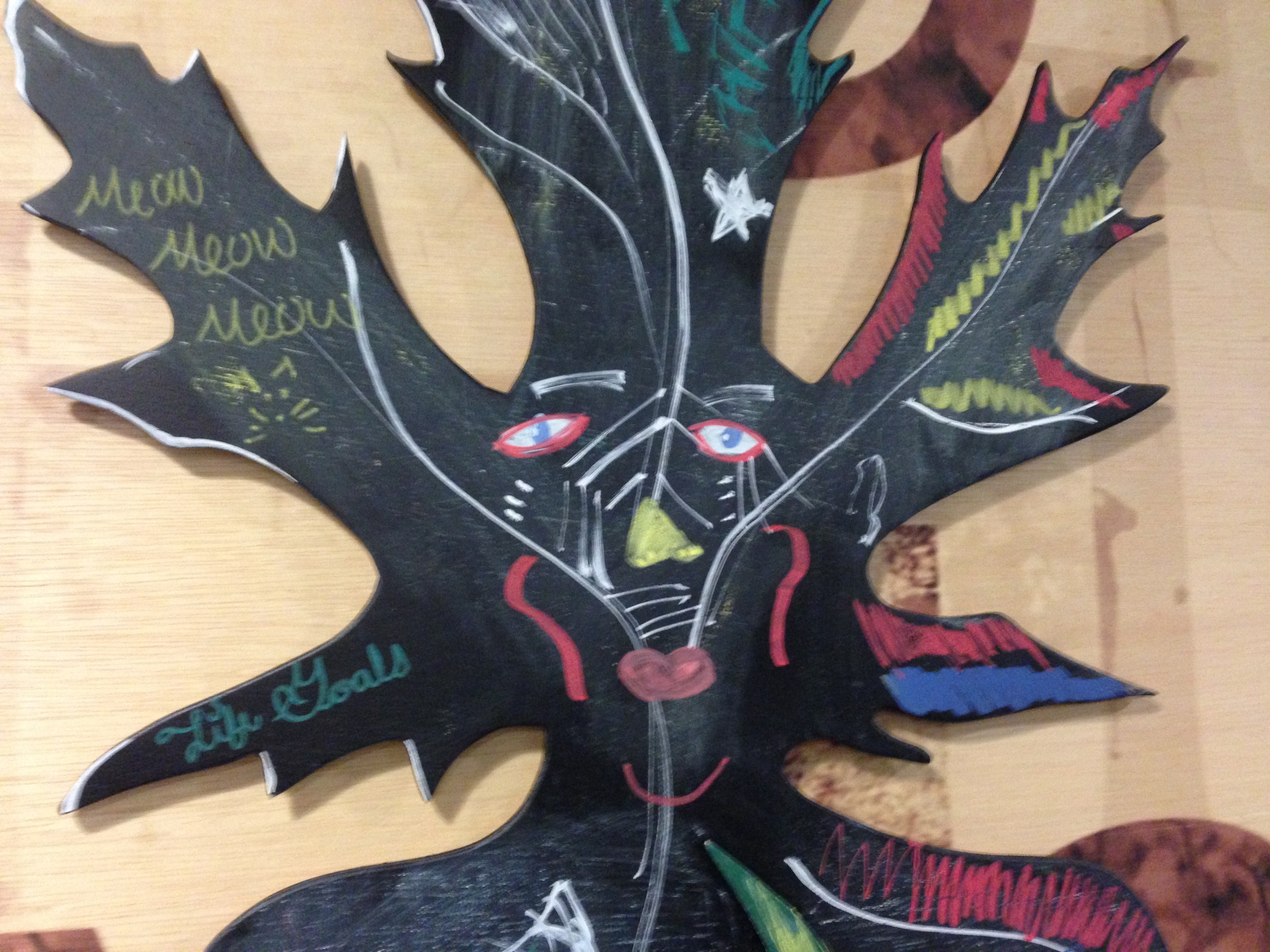 Exquisite Project (redux)
A collaborative mural permanently installed at the Children's Museum of Tacoma in September 2016. More than 100 pieces designed and fabricated to be drawn on and rearranged in an infinite number of ways.
Fabrication and conceptual help from: Dynamic Shapes and Tom Yoder first and foremost. In addition, the following friends helped at different stages: Meredith Clark, Malory Graham, Eric Graves, Barbara Green, Seth Isaacs, Angela Isaacs, Beate Liepert, Peter Malarkey, Karen Manuel, Akiko Masker, Jesse Milden, Beth Schuppe, Mike Swenson, and Jay Trolinger.
Exquisite Project (original)
Made of wood and painted with chalkboard paint, this artwork is meant to be drawn on by the viewer. It was displayed at a co-working space where it was written and drawn on a lot. Hopefully it is the first in a series of such works.